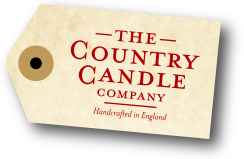 Welcome! The Country's best gift.
Country Candles are hand-poured in England, have attractive bright packaging, high quality scents, and are priced at just the right level for an affordable gift or treat.
Good reasons to stock Country Candles.
The price. Attractive for customers.
The quality. Handcrafted in Wiltshire with
premium fragrances and wax.
The look. Designer-led packaging jumps off the shelf.
The trend. Ideals and concepts that are on trend.


The Country Candle Company Limited.
For more information, contact us on:
t 0844 915 0005 | e info@thecountrycandlecompany.com
Copyright © 2011 - 2019 Country Candle Company. All rights reserved.